Landscape & Leisure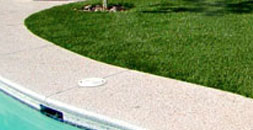 Whether you're having trouble growing grass or looking for an environmentally-friendly and cost-effective landscaping solution, the New England Turf Store has the artificial turf products, know-how, and experience to make your property (or your client's property) the showcase of the neighborhood.
Golf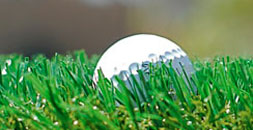 Every golfer has dreamed of having his own pitching or putting green at their disposal. Now you can. New England Turf Store specializes in creating the perfect artificial turf practice surface at your home, office, club or school.
Playground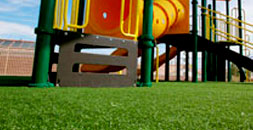 New England Turf Store can help you make your playgrounds and play areas safer and more affordable. Our exclusive artificial turf surfaces have a more natural look and feel than rubber tiles; they stay in place better than mulch or pea gravel; and are easier to install and more cost-effective than "pour in place" surfaces.
Sport
From a personal pitching mound to a private soccer club, New England Turf Store has you covered. Our exclusive line of sports surfaces means maintenance-free facilities year-round for baseball, soccer, football, tennis and more. Never let bad weather stop you from playing again!