SpeedTurf is the Right Choice for Speed and Agility Training for your School, Gym or CrossFit facility.
W
hen it comes to turf for speed and agility training, SpeedTurf is the perfect solution. Designed exclusively for New England Turf Store, SpeedTurf is ideal for indoor training facilities, practice fields, CrossFit and other indoor gyms where performance is a must!
Just ask our customers, perhaps you know some of them (Just to name a few.)
Parisi Speed Schools
Mike Boyle Strength & Conditioning
Boston University
Brown University
High Point University
Harvard University
Maximum performance artificial turf for Speed and Agility Training
SpeedTurf has been created to provide the highest performance and durability available today.  Whether you are pushing weighted sleds, speed training for the 40 yard dash or working on plyometrics, SpeedTurf can handle it all.  Why is SpeedTurf so good?  We made it that way with over 55 ounces of fiber and a total weight of 123 ounces, SpeedTurf is pure power and has set the benchmark for agility turf!
No rubber infill, soft polyethylene fibers are not abrasive; comfortable to stretch-on, kneel, etc.  The nylon root zone provides durability and proper traction.  The polyurethane backing offers outstanding shock absorption and comfort.  We also provide a complete range of rubber floors including rolls and tiles along with inlaid custom platforms.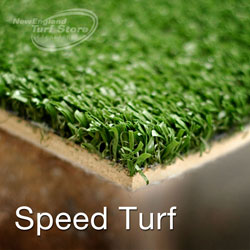 Speed Turf
Speed Turf is made of low pile blended polyethylene and nylon with an 5mm foam back. This durable surface features excellent shock absorbency designed to reduce impact. (Pet friendly)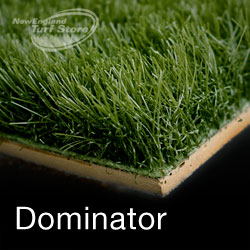 Dominator
Dominator is made of polyethylene high profiles dense fibers. With an 8mm cushion backing Dominator is well suited for indoor sport applications.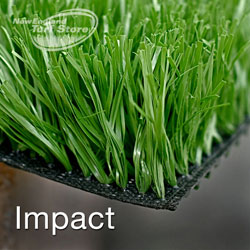 Impact
Impact is a rubber in-filled "field turf" sports field. Made of comfortable polyethylene fiber, Impact has excellent playability and shock absorption. Imact is durable enough to use cleats.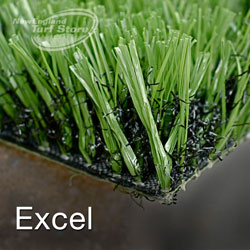 Excel
Excel is our high-end sport surface and features horse shoe fibers that provides Excel with extreme durability for every type of athlete. Its nylon root zone is stabilized with in-filled crumb rubber for better impact absorption.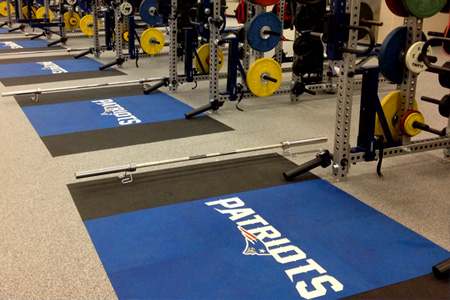 Call or email us today with any questions you might have about SpeedTurf or our other artificial turf and surfaces for your training or sport facility – our first consultation is free. jami@newenglandturfstore.com | Phone: 781-821-0112