Indoor Sports Facilities & Field Houses
New England Turf Store is your #1 choice for artificial turf and other surfaces for your indoor sports complex.
W
hether you are planning a training facility for your school or gym or just renovating or replacing an existing field, NETS has the right products for any and all of your indoor sports surface and turf needs.
 Training:  For  indoor running tracks, speed & agility training facilities like CrossFit, even golf tees, and greens
 Turf fields:  For soccer, futsal, football, lacrosse, and field hockey.
 Non Turf Surfaces: For basketball and volleyball
 Pet-Friendly turf: For dog and cat kennels, play areas and training facilities
The Right Artificial Turf for Your Indoor Sports Complex
With more than 25 years of experience, our knowledge of facilities and surfaces is the best in the industry.  You can see some of our indoor sports field work at:  Forekicks (Taunton, MA), Starland (Hanover, MA ), Accelerate Sports (Utica, NY), Danvers Indoor (Danvers, MA) We furnish & install:
Turf
Rubber
Wood
Vinyl
Poured-In-Place
In-Filled and Non-Infilled Surfaces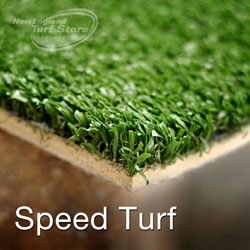 Speed Turf
Speed Turf is made of low pile blended polyethylene and nylon with a 5mm foam back. This durable surface features excellent shock absorbency designed to reduce impact.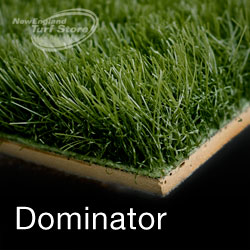 Dominator
Dominator is made of polyethylene high profile dense fibers. With an 8mm cushion backing Dominator is well suited for indoor sport applications.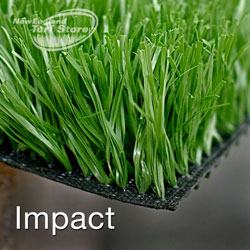 Impact
Impact is a rubber in-filled sports turf. Made of comfortable polyethylene fiber, Impact has excellent playability and shock absorption.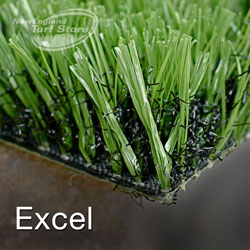 Excel
Excel is our high-end sport surface and features horseshoe fibers that provide Excel with extreme durability for every type of athlete. Its nylon root zone is stabilized with in-filled crumb rubber for better impact absorption.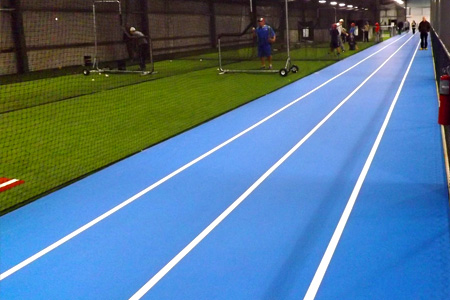 Download a product sheet here or contact us today with any questions you might have about artificial turf and surfaces for your indoor sports facility – our first consultation is free. Jami@newenglandturfstore.com | Phone: 781-821-0112