If you are a homeowner in search of a practical, low-maintenance lawn solution, then artificial turf may be the perfect option for you. Not only is it aesthetically pleasing and durable, but it can also save you time and money in the long run. In this blog post, we'll explore the many benefits of artificial turf and why it might be the perfect choice for your home.
Low Maintenance Care and Cleaning
Artificial turf is an ideal option for those who want a beautiful lawn without all the hassle of maintaining one. With no need for mowing or watering, you can enjoy a lush green lawn that requires very little effort to keep looking great. Additionally, artificial turf doesn't require any fertilizers or weed killers to stay healthy—simply brush it down every now and again to keep it looking its best.
Artificial turf installation can be a great way to get beautiful green grass all year round with minimal effort. A low-maintenance artificial turf lawn requires little watering, no mowing, and surprisingly – no chemicals.
Cleaning of artificial turf is also incredibly easy; it only needs a light brushing or vacuum Sweeping periodically as well as regular spot cleaning for pets or spills will keep artificial turf looking good for years without having to break out the hose and soap every weekend. And because artificial turf performs better under a light infill brushing once or twice a year, maintenance can be done in just minutes without any extra effort!
With artificial turf, you don't have to worry about the upkeep of natural grass but are still able to enjoy the beauty and softness of a professionally installed artificial lawn.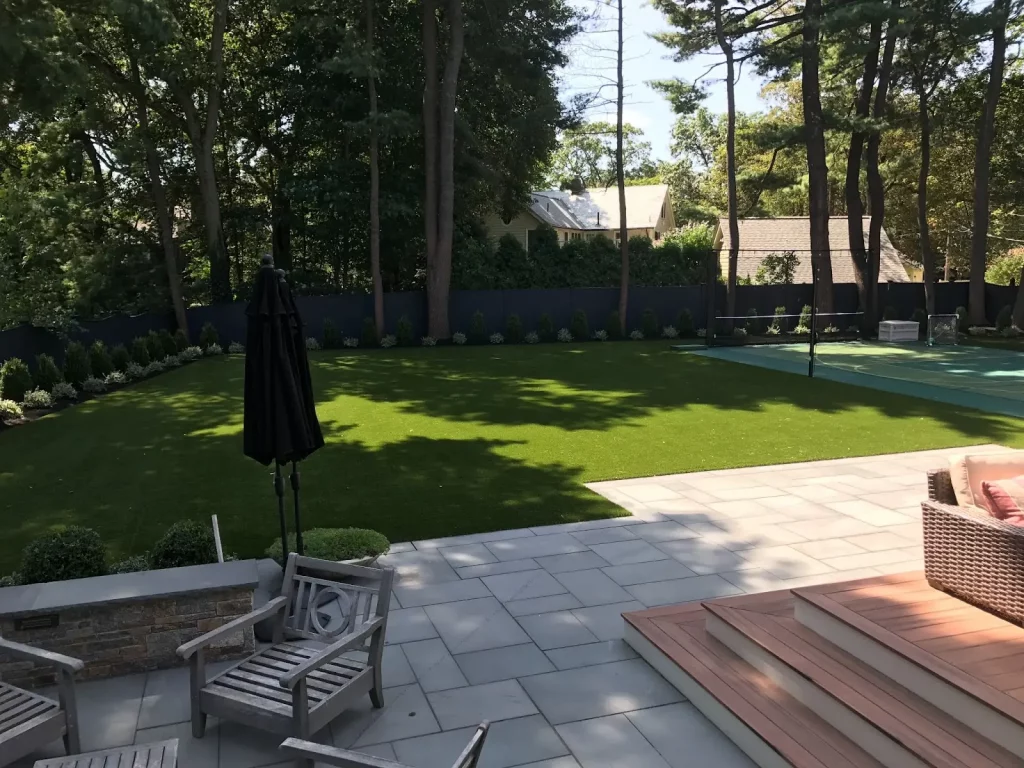 Environmental Benefits
Not only is artificial grass more convenient than traditional grass, but it also has numerous environmental benefits as well. Unlike natural grass that needs waterings every day when temperatures are high, artificial grass requires no extra water whatsoever—which not only saves money on your water bills but helps conserve resources too! Plus, because there's no need for fertilizers and other chemicals when caring for artificial turf, this means fewer harmful chemicals in the environment overall.
Safer Surface
For those with young children or pets at home, safety is always a priority when choosing outdoor materials or equipment. Artificial turf offers excellent cushioning to help protect against falls and injuries due to its soft yet durable surface material. Plus, since there are no insects living on artificial turf like with natural grass, this means less risk of being bitten by creepy crawlies!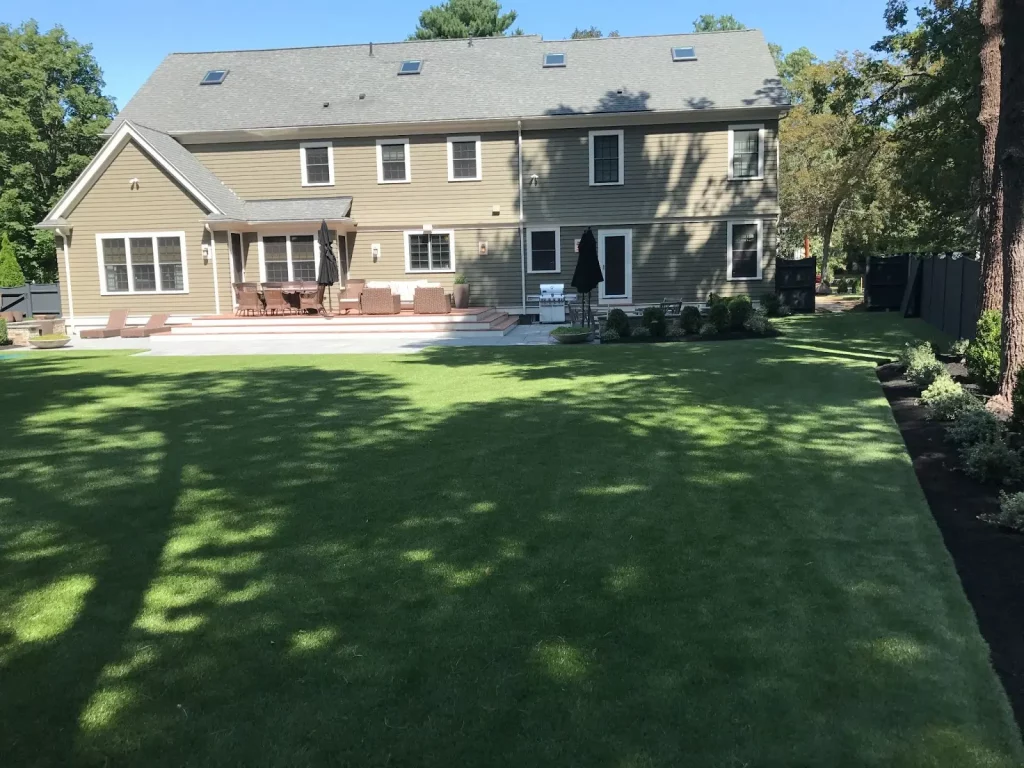 Artificial Turf for Your Home
All in all, there are many advantages to investing in artificial turf for your home lawn—low maintenance care and cleaning requirements; environmental benefits; and a safer surface compared to natural grass just to name a few! Whether you're looking to save time or money by reducing your gardening responsibilities or just wanting something attractive yet practical for your outdoor space—artificial turf may be exactly what you need! With its countless advantages over natural grass, making the switch could be one of the best decisions you ever make! So why wait? Invest in some quality artificial turf today! ​​
New England Turf Store is happy to help design and install artificial turf for yourhome. Our experienced team can you design and install the perfect choice for your home.You can reach our team by calling (781) 821-0112. Or reach out on our website Contact Us page.