Transform your outdoor area from average to amazing with the help of New England Turf Store! As a Bourne, MA homeowner or business owner, our artificial grass installation offers you an easy and stress free way to create that perfect lush lawn look, regardless of unpredictable weather. Browse through our gallery today and see what new possibilities await in turning your green space into something outstanding!
The Look of New Grass Without the Upkeep
Transform your backyard into a lush oasis with our range of realistic artificial grass products. Perfect for any budget, this unique material provides an unbeatable luxurious feel, as well as enhanced safety features that make it ideal for sports teams!
Residential Use
Homeowners now have a delightful solution to their outdoor aspirations. With the introduction of artificial grass, they can experience a beautiful landscape without sacrificing convenience or incurring high costs in upkeep and maintenance. From saving on water bills to creating pet zones or luxe gardens for entertaining – these options provide attractive environments all-year round!
Delight in the luxury of artificial grass and transform your outdoor area into a stunning oasis. Leave behind tedious maintenance tasks – creating lasting memories has never been easier! Take advantage of its realistic design to bring an exquisite look that will have friends marveling over your backyard entertaining space – read our reviews to see what they're saying!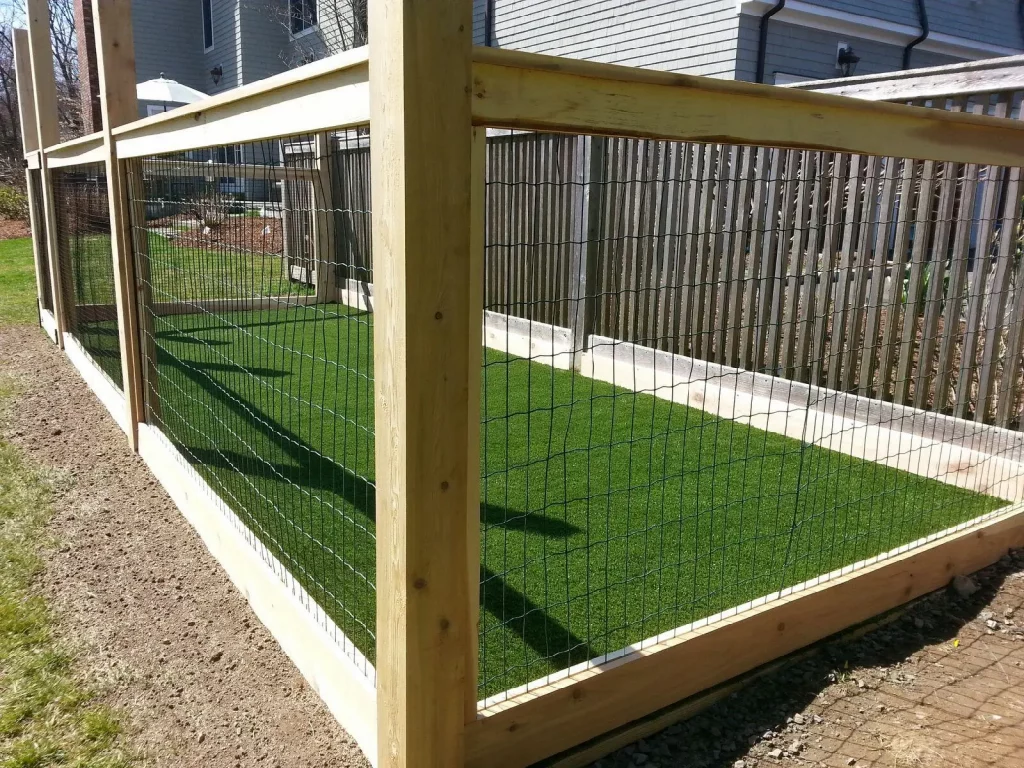 Commercial Use
Artificial grass is transforming the sports court and indoor athletic fields industry, bringing premier amenities to guests while being incredibly cost-effective. This innovative solution offers top of the line durability, performance capabilities, minimal maintenance demands as well as tailored sizing/shaping for effective drainage – a groundbreaking package that can't be beat!
Choose New England Turf Store!
To begin your artificial turf installation project, contact our Canton office today. We will answer your questions regarding the ins and outs of your artificial grass project in Bourne, MA. You may also schedule an in-office consultation.
Our team at New England Turf Store is ready to help you turn your vision of a stunning artificial grass project into reality. You can explore our creative samples that reflect the perfect look for your landscaping and turf design. We can assist in selecting top-quality artificial grass for installation anywhere!
You can begin your artificial grass proposal in Bourne,MA, by calling New England Turf Store and setting up a consultation with our talented artificial grass team members. The number to reach us at is (781) 821-0112.