Homeowners in and around Lexington, MA no longer have to fret about caring for a natural lawn during New England's fluctuating weather. Athletic fields also need reliable upkeep, which is why the experts at New England Turf Store offer premium artificial grass that easily transforms any outdoor space into your desired creation. Installation of our products is speedy and professional – take a look through our gallery today to explore what projects we've previously completed!
Artificial Grass: a beautiful solution
Experience the luxurious look and feel of natural turf while taking advantage of today's revolutionary synthetic materials with our expansive selection tailored to any budget size. Artificial grass offers an array of benefits, and is especially perfect for those in sports leagues looking to reduce injuries among their athletes!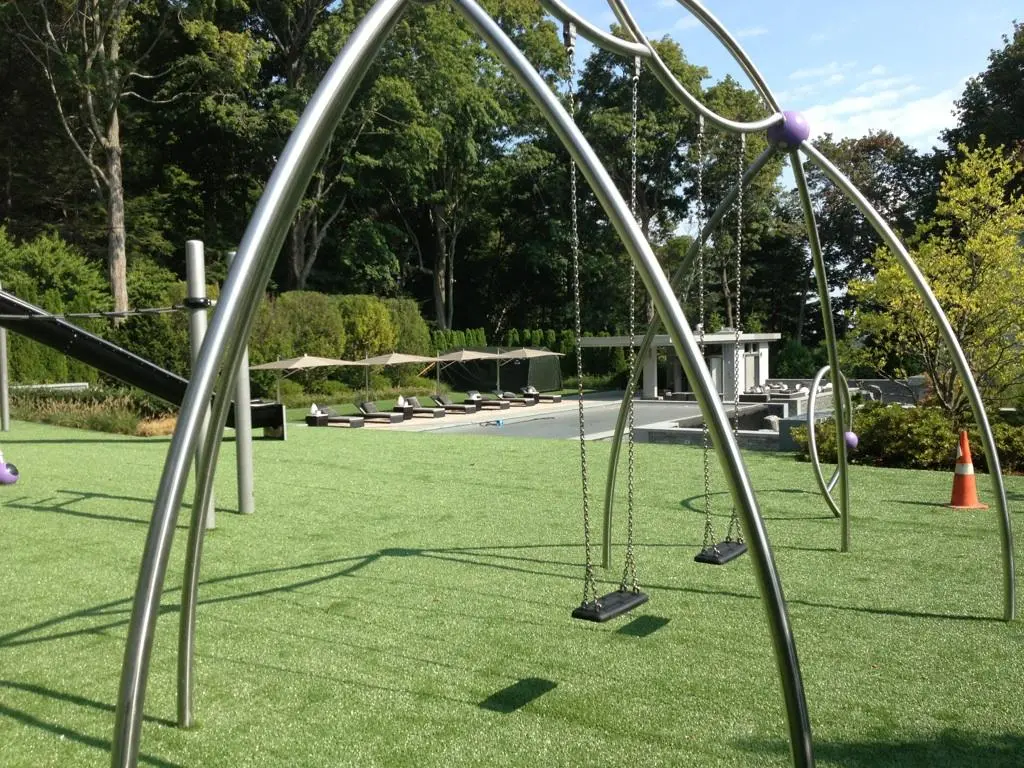 Residential Use
Homeowners no longer need to choose between an attractive landscape and convenience. By introducing artificial grass to their outdoor spaces, they can enjoy the best of both worlds: a consistently beautiful aesthetic with year-round green spaces that are easier to maintain than real grass. From low water bills and fewer pests, to pet zones or luxe gardens for entertaining – homeowners now have access to versatile areas all around their property without compromising on appearance!
Transform your outdoor space into a luxurious oasis with artificial grass! Whether you're entertaining family and friends or simply relaxing in the sun, no longer worry about hours of tedious maintenance – enjoy life's precious moments instead. The realistic design creates an exquisite look that is sure to make any backyard stand out from the rest.
Athletic Purposes
Artificial grass is quickly becoming the go-to surface system for commercial sports courts and indoor athletic fields due to its long list of benefits. From enhanced durability, improved performance, minimal maintenance requirements, and cost savings over time to tailored sizing/shaping options with adequate drainage – artificial turfs are providing property owners an economical way of meeting both their operational needs as well as offering premier amenities for guests. With a reduced need for costly upkeep compared to traditional grass solutions, this type of surfacing delivers maximum value in one winning package!
Artificial Turf in Watertown, MA
To begin your artificial turf installation project, contact our Canton office today. We will answer your questions regarding the ins and outs of your artificial grass project in Lexington, MA. You may also schedule an in-office consultation.
Our team will work with you to help bring your vision and goals for a synthetic grass project into reality. We'll craft some creative sample designs that give shape to that dream, guiding you through the selection process before leading the installation of artificial turf at your home or business.
You can begin your artificial grass proposal in Lexington, MA, by calling New England Turf Store and setting up a consultation with our talented artificial grass team members. The number to reach us at is (781) 821-0112.