Transform your outdoor space into something extraordinary with New England Turf Store's premium artificial grass! Homeowners and athletic field owners in Sandwich, MA don't have to worry about the weather taking a toll on their greenspace anymore. Enjoy rapidly installed artificial grass that will last through all seasons thanks to our experienced professionals. Check out our gallery today for just a few examples of what we can do!
Turf is the Way to Go
Benefit from the best of both worlds with our comprehensive range of synthetic and natural turf options, designed to suit any lifestyle or budget. Enjoy a luxurious look without sacrificing performance – artificial grass is perfect for sports leagues looking to keep their athletes safe from injury!
Artificial Grass is for Homeowners Too
Homeowners no longer need to choose between the beauty of a luscious landscape or convenience. With artificial grass, they can have it all: attractiveness that never fades, along with easy-care lawns and low water bills, fewer pests and versatile spaces perfect for pet zones or hosting guests! Enjoy the aesthetic of a luscious lawn that lasts year round without compromising your lifestyle.
Create a luxe outdoor oasis with artificial grass! Transform your yard into an inviting space that provides the perfect backdrop for entertaining guests, or just soaking up some sun. Say goodbye to hours of labor-intensive maintenance and hello to effortless beauty – make any backyard stand out from the crowd in elegant style.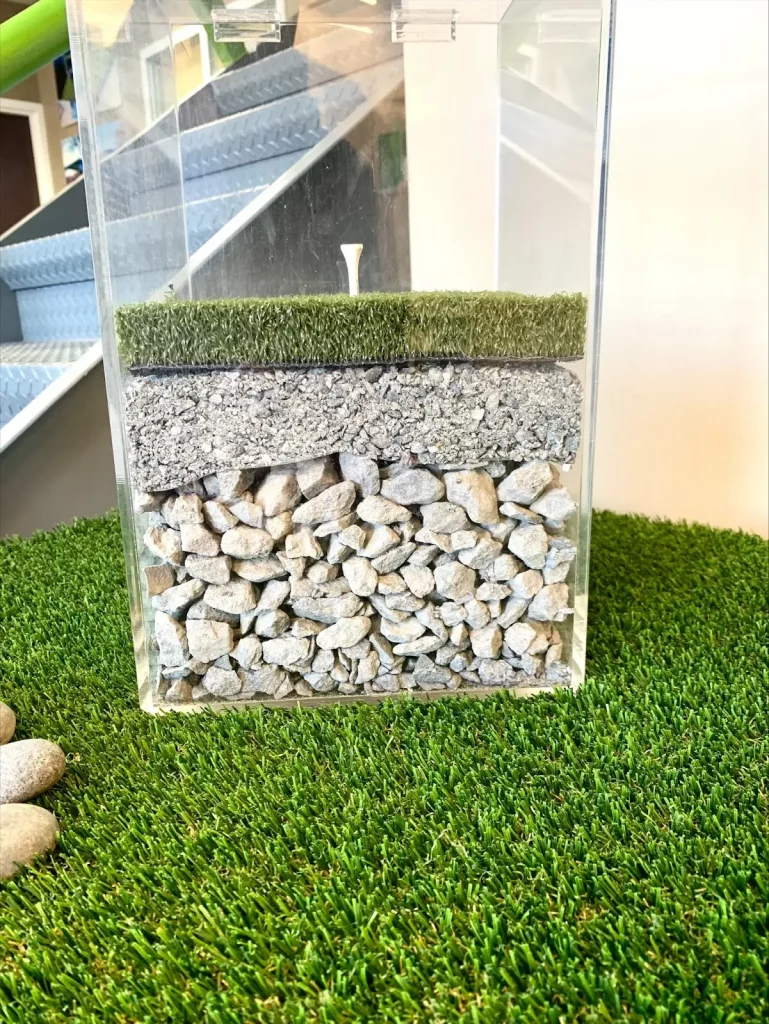 Athletic Use
Artificial turf is revolutionizing the sports court and indoor athletic field industry – providing property owners with an economical way to meet their operational needs, while delivering premier amenities for guests. Combining enhanced durability, superior performance capabilities, minimal maintenance requirements, tailored sizing/shaping options for adequate drainage as well cost savings over time – artificial grass offers multiple advantages in one unbeatable package!
Top Rated Turf
To begin your artificial turf installation project, contact our Canton office today. We will answer your questions regarding the ins and outs of your artificial grass project in Sandwich, MA. You may also schedule an in-office consultation.
At New England Turf Store, we're excited to enhance your property and transform it into a green oasis. With our design expertise and artificial turf installation services, together we'll bring your vision for artificial grass to life! Let us help you navigate the selection process with creative sample designs that are tailored just for you–bringing beauty in abundance.
You can begin your artificial grass proposal in Sandwich, MA, by calling New England Turf Store and setting up a consultation with our talented artificial grass team members. The number to reach us at is (781) 821-0112.