Upgrade your outdoor space to premium, athletic-quality artificial grass with the help of New England Turf Store! Our artificial grass installation makes it easy for Wareham, MA homeowners and businesses alike to create the perfect look without any stress about fluctuating weather.  View our gallery of completed projects today to get some ideas of the possibilities of transforming your green space!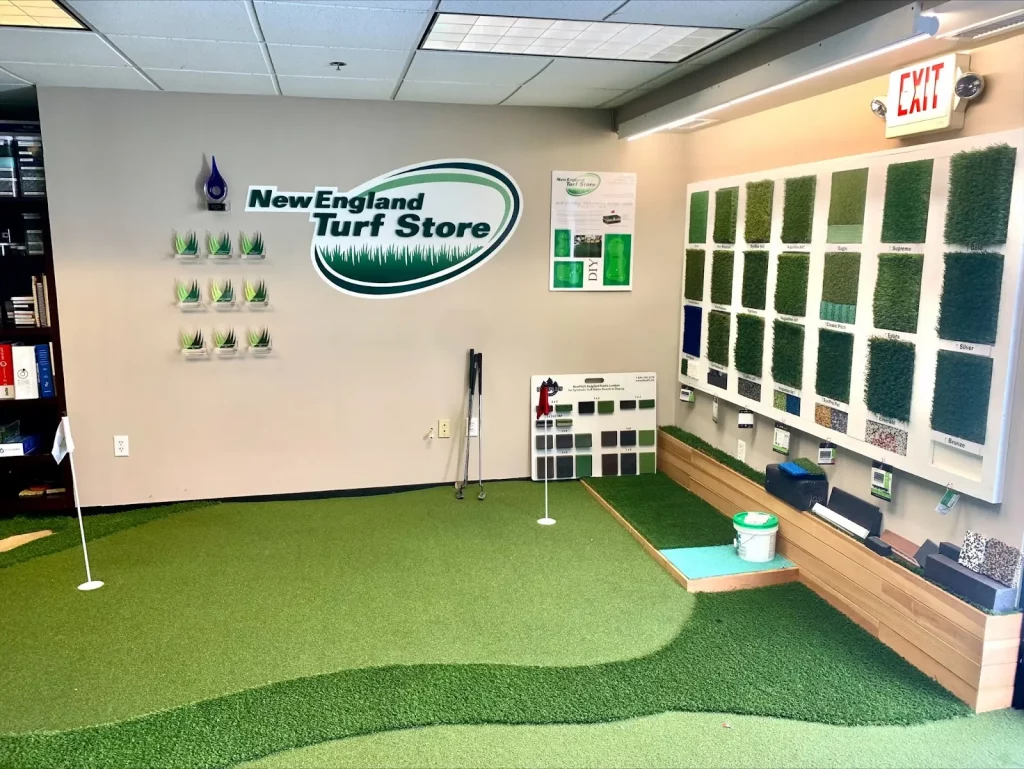 A Solid Solution: Artificial Grass
Enhance the look of your outdoor space with our range of natural looking artificial grass products, designed to deliver a luxurious feel without breaking your budget. Artificial grass offers exceptional advantages, especially for sports teams seeking optimal safety for their players!
Residential
Homeowners can now have their cake and eat it too! Introducing artificial grass to outdoor spaces offers the perfect combination of a stunning yard with the convenience of maintenance-free upkeep. Low water bills, pest prevention, pet zones or even luxe gardens for entertaining – homeowners are presented with numerous options for an attractive, year-round landscape.
Bring a little extra luxury to your outdoor space with artificial grass! Make the most of life's special moments without having to worry about hours spent on tedious maintenance. With its realistic design, you can create an exquisite look that will have everyone talking about your incredible backyard entertaining space. Read our reviews for further proof!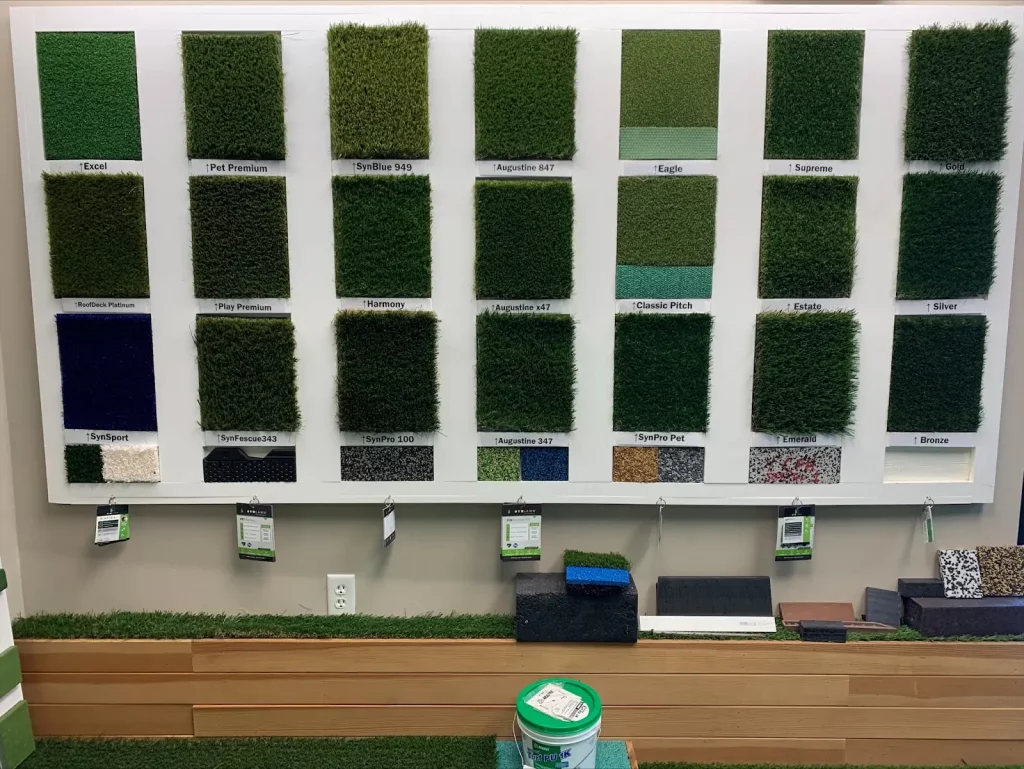 Commercial
Artificial turf is revolutionizing the sports court and indoor athletic field industry – providing an economical way to meet operational needs while delivering premier amenities for guests. Combining enhanced durability, superior performance capabilities, minimal maintenance requirements, tailored sizing/shaping options for adequate drainage as well cost savings over time – artificial grass offers multiple advantages in one unbeatable package!
Choose New England Turf Store!
To begin your artificial turf installation project, contact our Canton office today. We will answer your questions regarding the ins and outs of your artificial grass project in Wareham, MA. You may also schedule an in-office consultation.
At New England Turf Store , we are here to help you turn your vision of an artificial grass project into reality. Working with our team gives you the opportunity to view creative samples that reflect your dream for landscaping and turf design, allowing us to guide and assist in selecting quality artificial turf for installation at any home or business space!
You can begin your artificial grass proposal in Wareham,MA, by calling New England Turf Store and setting up a consultation with our talented artificial grass team members. The number to reach us at is (781) 821-0112.