New England Turf Store provides cutting-edge artificial turf solutions that are built to last and designed to stand up against New England's unpredictable climate. Our range of top-quality products, fast installation services, and world-class customer care make us the perfect choice for any homeowner or organization in need of a stress-free transformation from Watertown, MA out into its surrounding towns. Check our gallery today for inspiration on your dream project!
Benefits of Artificial Grass
Experience the lush feel of artificial grass, without the maintenance! Artificial grass offers a host of benefits that range from improved athlete safety to heightened operator satisfaction.  We have something to fit every budget at varying price points so you can enjoy maximum benefits today!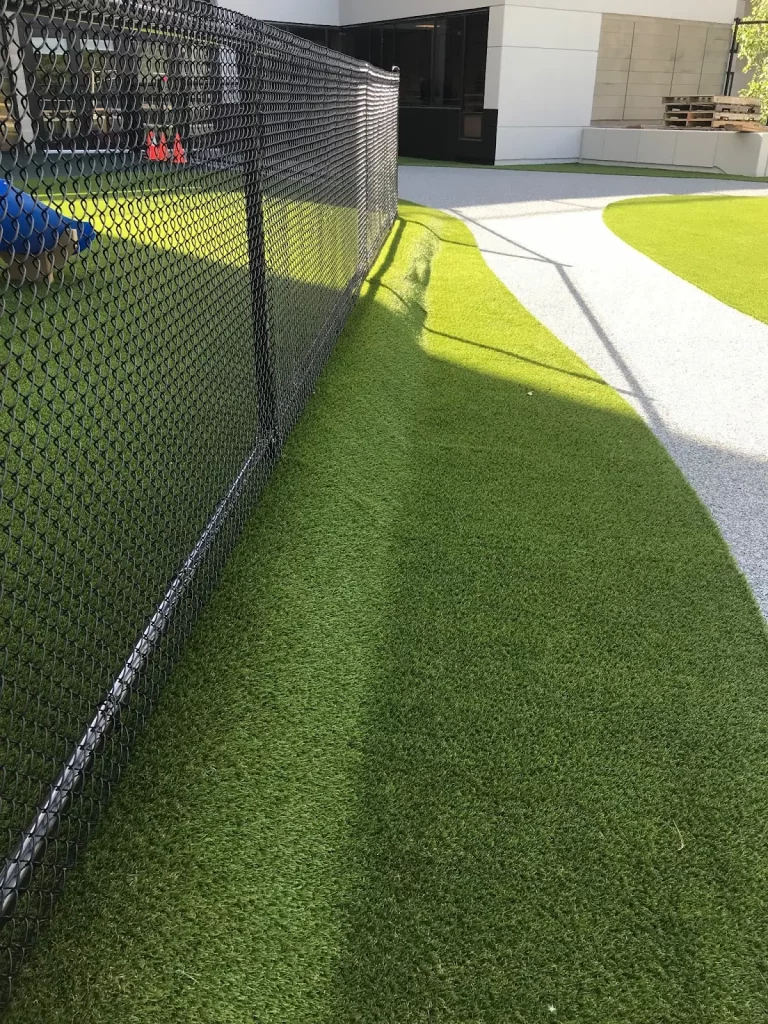 Different Uses
Artificial grass has gone beyond sports venues and into residential settings, as homeowners are recognizing its benefits for outdoor spaces. With low upkeep required, larger gardens with vibrant green hues become possible – transforming yards from a high-maintenance burden to an alluring retreat at any time of year! More than just providing optimal aesthetics, artificial grass reduces water bills and pest control services while also creating safe playgrounds suitable even for pets. A well-maintained lawn is now within reach anytime without the usual associated costs – thanks to this revolutionary solution that offers both practicality and beauty together in one package.
Transform your outdoor space into a luxurious oasis without the hassle of traditional grass maintenance! Artificial grass offers detailed and realistic designs – perfect for creating unforgettable memories with family and friends. Not to mention, you'll have more time enjoying those moments instead of hours spent maintaining natural lawns.
Athletic Use
Artificial grass is rapidly gaining ground for its incredible performance as a safe, sustainable, and reliable playing surface. Having minimal maintenance requirements, tailored sizing options and improved drainage capabilities make it an attractive choice to commercial building owners looking for premier amenities at maximum value. With enhanced durability that leads to longer-term sustainability cost savings – artificial grass is the ultimate solution in offering guests the best sporting experience possible with reduced time investment from operators.
Artificial Grass in Watertown, MA
To begin your artificial turf installation project, contact our Canton office today. We will answer your questions regarding the ins and outs of your artificial grass project in Watertown, MA. You may also schedule an in-office consultation.
Let's work together to create the perfect synthetic artificial grass project that fulfills your vision and goals. Our team of experts will propose several possibilities, before crafting a sample design tailored just for you. Once approved, we'll have installation begin immediately at your property – ensuring the utmost quality in no time!
You can begin your artificial grass proposal in Watertown,MA , by calling New England Turf Store and setting up a consultation with our talented artificial grass team members. The number to reach us at is (781) 821-0112.