Homeowners in Wellesley, MA and its neighboring communities face the challenge of maintaining a healthy, attractive lawn year-round. With New England's climate being so unpredictable, artificial grass installed by New England Turf Store offers an increasingly popular solution for high school or college sports fields, as well as for outdoor spaces. Our top-quality products and quick installation times are backed up by world-class customer service – ideal for creating your dream project! But don't just take our word for it – explore our gallery and reviews to view some of the beautiful transformations we've helped bring about recently!
The Benefits
Artificial grass is revolutionizing the sports industry. Get in on this ground-breaking technology by investing in New England Turf Store services! Our extensive variety of synthetic materials provides a natural look and feel, as well as improved safety for athletes at any level. With new sensor capabilities to record speed and agility data, you won't find another solution that matches its value – all priced per square foot according to the cost of your selected material. Make the leap today – get ready for revolutionary results!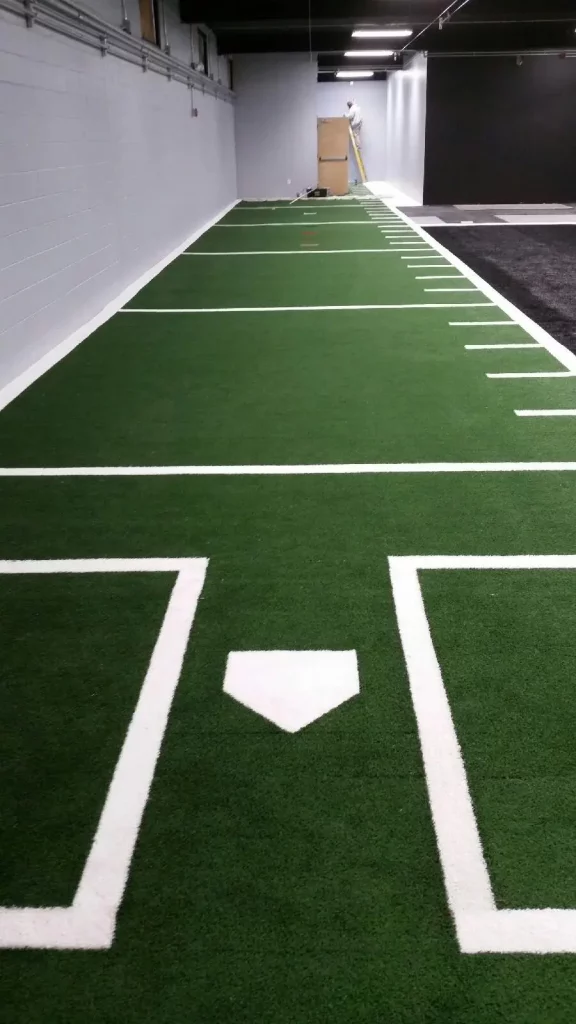 The Uses
Artificial turf is no longer just for commercial athletic settings. Homeowners across the country are realizing its potential and taking advantage of it to transform their outdoor spaces into something truly special. Artificial turf offers an effortless way to achieve a lush, grass-like look while avoiding common maintenance demands such as seeding and mowing. In addition, it also minimizes pesky backyard pests, relieves strain on your wallet due to lower water bills, and provides added aesthetic splendor to your surroundings.
Homeowners now have the option to enjoy their outdoor spaces without devoting hours of maintenance time. With artificial grass, luxurious detail and a realistic appearance are easy to maintain, offering an eye-catching look that will revolutionize any home's landscape.
Athletic Use
Artificial grass is quickly becoming the choice for sports courts and indoor athletic fields due to its impressive durability, performance capabilities and minimal maintenance requirements. Indoor athletic venues are also realizing the benefits of installing custom-designed artificial turf systems, tailored perfectly to any floor size, shape or drainage needs – providing a more long-term, cost effective investment, compared to traditional court floors.
Artificial grass is a cost-effective choice for commercial building operators in need of premium facilities. Maintenance requires minimal effort, allowing them to save on time and expense, while ensuring their guests enjoy top quality amenities.
Artificial Turf in Wellesley, MA
To begin your artificial grass installation project, contact our Canton office today. We will happily answer your questions and schedule an in-office consultation.
During the consultation, we will offer viable options that can help you achieve the vision and goals for your synthetic artificial grass project. Our team will then create some sample designs and send them to you for approval. Once you've chosen your design, we will begin installation of synthetic turf at your property.You can begin your artificial grass proposal in Wellesley, MA, by calling New England Turf Store and setting up a consultation with our talented artificial turf team. The number to reach us at is (781) 821-0112.