Artificial Grass Installation in Revere, MA
Here in Revere, our community spends ample time outdoors, whether we are in our yard gardening, going out for a beach day, or attending a sports game. We also see an abundance of changing weather, so how do we maintain a lush yard that withstands extreme foot traffic? Install artificial turf! This material offers a myriad of benefits for home and business owners alike, and our New England Turf Store is the perfect team of professionals to execute your ideas anywhere in Revere, MA. We can transform just about any outdoor space into a weather-resistant utopia, so give us a call to get started. Visit our gallery to look at our previous work and get inspired!
Professionally Installed Turf
While it may seem intimidating to trade your patchy grass for perfectly-manicured lawns, an expert with your interests in mind can compassionately guide you through the entire process. Artificial grass provides you with your landscaping vision, an authentic look, and more time with your loved ones. No matter what your budget, lifestyle, business, or schedule look like, our New England Turf Store professionals are sure to find the perfect turf for your needs. Spend less time, money, and stress on a lawn that just won't grow and let us do all the heavy lifting.
Elevate Your Outdoor Space
Beyond the immense visual appeal that artificial turf offers, Revere property owners are drawn to the low-maintenance grass alternative that saves them more than just a couple bucks. Owners of athletic facilities can spend less time manicuring the lawns and more time on developing business strategies. Spend less money on the water bill to maintain your apartment complex and more on special amenities that separate you from the crowd. Those who own large business complexes no longer have to research and worry about the pesticides needed to keep appearances. Homeowners can transform an otherwise ugly corner into the perfect puppy-relief center. Take advantage of the property you own and the space you have with professionally installed artificial grass!
Enjoy pristine landscaping and realistic details without the hours of upkeep needed for traditional grass, giving you more time to make lasting memories! Let the New England Turf Store elevate your outdoor living space with our top-of-the-line artificial turf.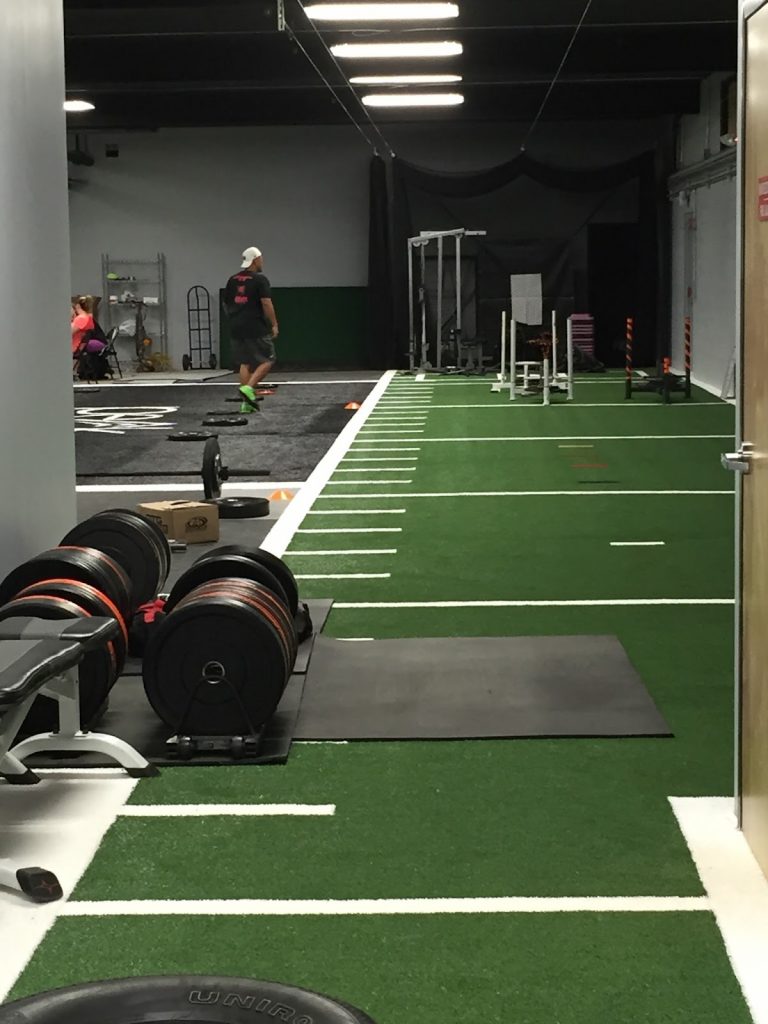 Artificial Grass in Revere, MA
Improved Athletic Facilities
Beyond its all-season playability, artificial turf offers a myriad of benefits to athletes of all abilities, coaches, and facility managers. Whether it's a commercial sports court, athletic field, golf courses, or internal sporting arenas, artificial turf is quickly becoming the go-to material to properly withstand all activities. Thanks to its enhanced durability, athletic performance is improved while requiring minimal maintenance and upkeep. Especially when compared to traditional grasses, artificial turf provides exceptional amenities that require less invested time to maintain the property without compromising schedules or quality of play surface. Overall, artificial grass has become an excellent choice for athletic facilities.
Artificial Turf in Revere, MA
To start off your artificial turf installation project with a confident start and skilled craftsmen, contact our New England Turf Store office today! We will answer any questions you may have regarding the ins and outs of your artificial grass project. We encourage you to schedule an in-office consultation, to ensure the project's success!
Our team will help bring your vision for a synthetic artificial grass project to life! To begin, we'll start with an initial consultation, where we discuss feasible options for you home that meet the goals you have in mind. Once we're on the same page, we'll put together some sample designs that just need your approval. We've seen it all, so if you have some changes, questions, or concerns to voice, we are ready to listen and find a solution. So what are you waiting for? Get ready to see exceptional results from this incredible transformation!
You can begin your artificial grass undertaking here in Revere, MA by calling the New England Turf Store where we'll set up a consultation. Our talented artificial grass team members are excited to get started on your next big invest, so reach out at (781) 821-0112 to begin today!