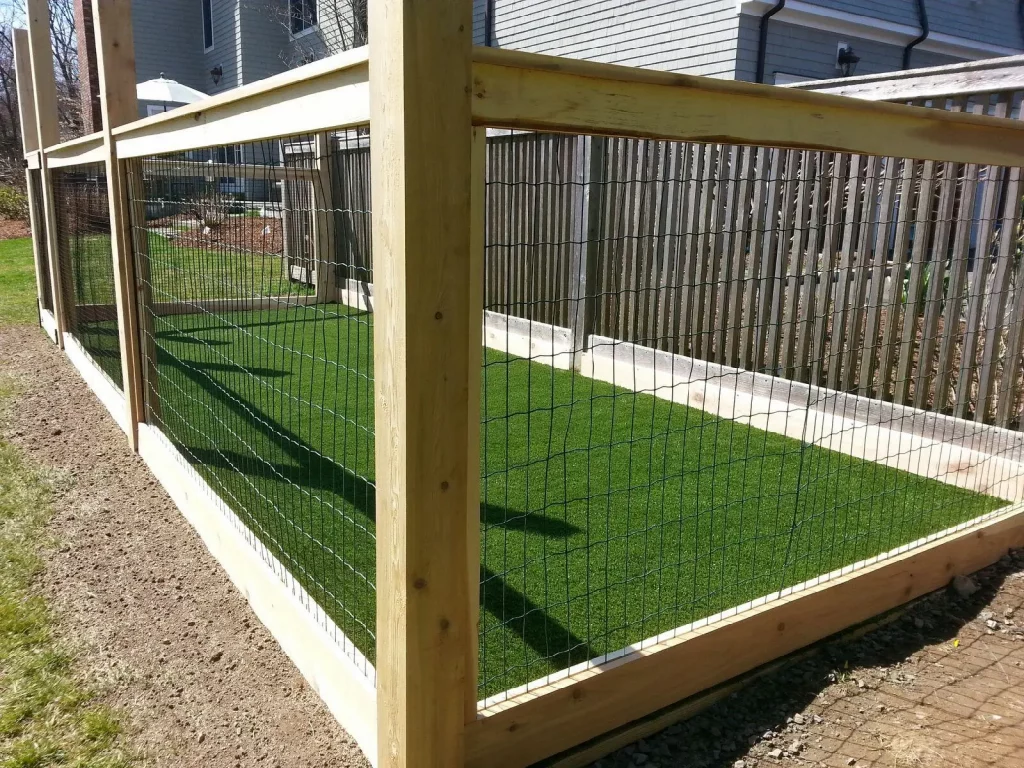 Let's face it – Mother Nature is unpredictable, which means even if you do everything right (overseed, aerate, fertilize, etc), there's no guarantee that your lawn will provide an even, soft and thick surface for your kids to play tag or wiffle ball on. It may be time to consider installing sports turf on your property. This synthetic surface is becoming increasingly popular amongst homeowners – they want to provide a low-investment / high-reward area for friends and family to enjoy year-round. What makes sports turf so special? Read on to learn more about its features and benefits, including why it is an ideal solution for kid- and pet-friendly play areas.
Benefits of Sports Turf
An obvious benefit of having sports turf installed in your yard is its low maintenance nature – there's no need to water, fertilize or mow! It retains its lush appearance year round, even in the winter. Another great feature of sports turf is the way it feels. It requires little to no maintenance, as there is no need to water, mow, or fertilize it. And because it is made of polyethylene fibers and rubber granules, sports turf provides a soft surface comfortable for kids and pets alike. Our sports turf is free of PFOA, PFOS and PFSS, which means you don't have to worry about exposing your children or pets to any hazardous materials.
Another benefit of sports turf is its durability – it can withstand plenty of wear and tear from children playing on it. Its low-maintenance qualities make it ideal if you don't have the time or energy to keep up with yard work. And when the weather gets bad, you don't have to worry about mud ruining coming in when your kids do – the drainage system in sports turf helps keep it from retaining water – even during the rainiest days! Having artificial sports turf installed in your backyard also lends to a neat and tidy look all year long – no more patchy spots or brown grass!
Sports turf also provides a much safer playing surface than natural grass because there are no sharp or uneven objects, such as stones, that could potentially injure your child while they are running around in their bare feet. Additionally, it has shock absorbent properties which help reduce the impact on joints during activities like running or jumping around. The soft bouncy feel of sports turf makes it comfortable for both kids and pets to lay down on after an exhausting day of playtime fun!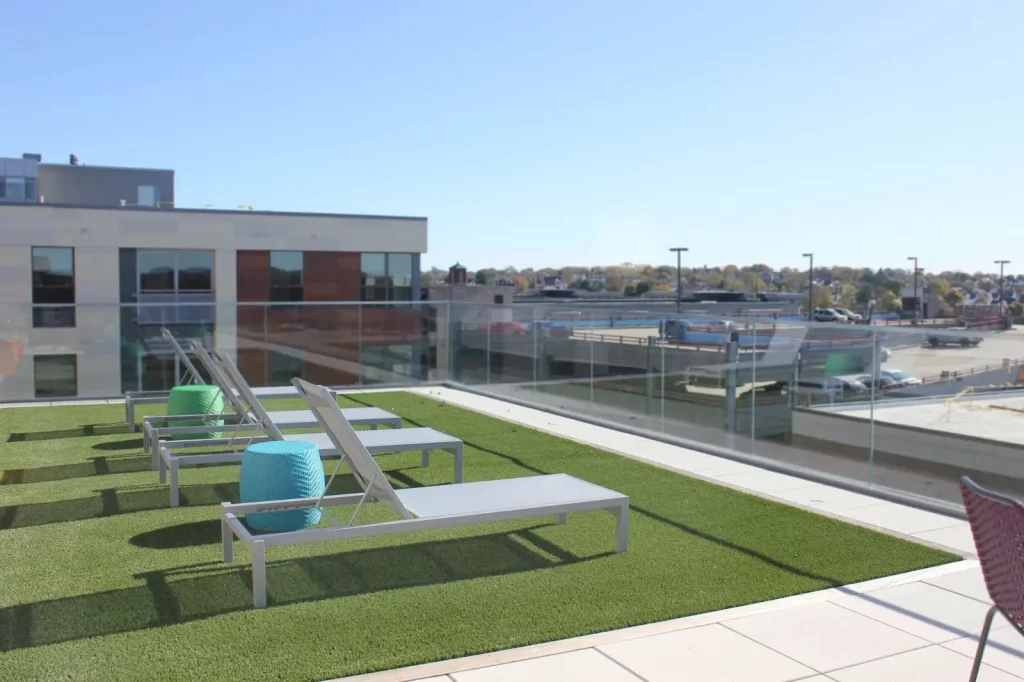 Using Sports Turf Safely
As with any outdoor play area, there are some safety considerations that must be taken into account before installing sports turf in your yard. Make sure that all exposed objects such as sprinklers or rocks are covered with additional material so that they won't cause injury if accidentally stepped on by kids or pets. Additionally, make sure that any fill used (such as sand) does not contain sharp edges that could cut skin if stepped on too hard. It is always wise to consult a professional to help you plan your sport turf installation to ensure everything goes smoothly and safely!
A play area with sports turf is one of the best options available for pet and kid friendly yards. It requires little maintenance while still providing a safe place for them to play outdoors. It also alleviates worrying over patches of brown grass or muddy puddles after rain showers. With proper care and safety considerations taken into account ahead of time, adding sports turf in your yard will bring years of joyful memories of being together outdoors, playing games and enjoying each others' company! At New England Turf Store, our experts are ready to answer your questions about sports turf installation on your property. Contact us today for a free consultation!